Today we are blessed with a guest post from my friend Lori!!
She's going to share some great Valentine's Decor!
Hi all, with Valentine's right around the corner, I thought I would share a few simple decorating ideas that I've found. I'll be perfectly honest, I'm not a big holiday decorator, other than Christmas, but Valentine's is such a sweet holiday that I usually do a couple of activities with my girls.
This could be a really quick project for the front door. You probably even have most of these things lying around the house. Old frame painted black, left over ribbon and a heart you could pick up at your local craft store.
Another easy one that would make great gifts.
Love this one! Lipstick art!
Definitely a simple look. Not sure if it is simple to do. It would definitely require some patience.
What do you think about neutral Valentine's decorating? I kinda like it…
Of course, it can't be Valentine's without candy. What a great idea to use the white raffia in the bottom of the jar. A much cleaner look.
Another nice expensive decorating idea using items you already own.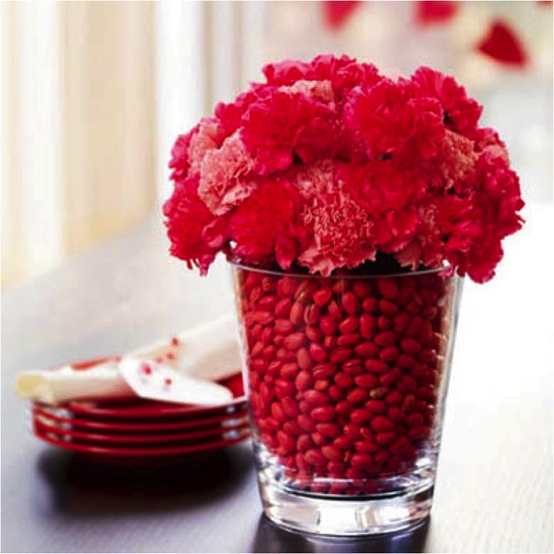 And of course, flowers. Love that they used red beans with the carnations. ( I couldn't find the source for this pic, so if you know it, please let me know.) The tulips and roses look festive all by themselves.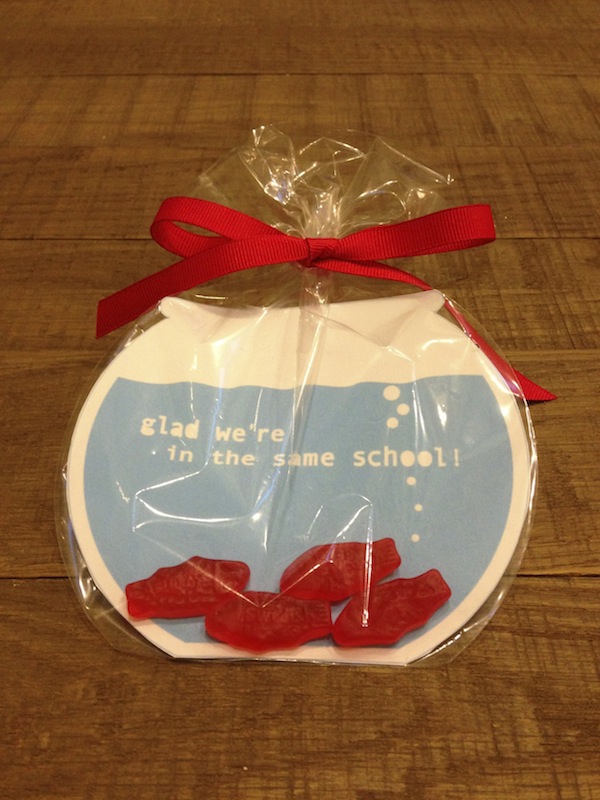 I'll leave you today with our simple Valentine's that my girls will be taking to school this year. It was super easy. The printout came from Etsy.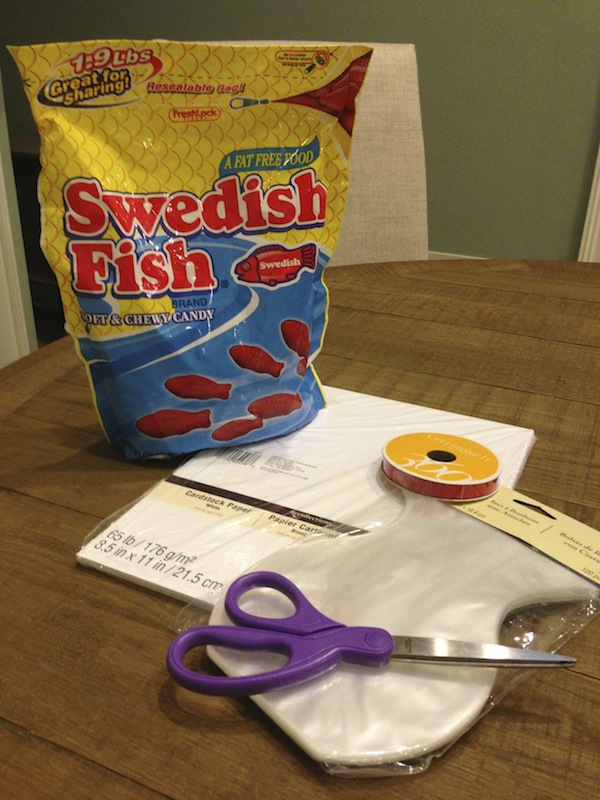 These are all the supplies. Print out your fish bowl, insert into the treat bags, fill with Swedish fish and tie it up! Done!
What do you do for Valentine's? Do you go all out? Throw a party? Or is it low key like ours?
Whatever you decide, I hope it's a great day!
Thanks for having me today Jen!